"The ban on church assembly has been temporarily lifted so we are going to have service in the Sanctuary again beginning at 11:00 AM! Please use caution and plan to social distance yourself from others! You will have the option of coming in and keeping your social distance or you can stay in your car and tune in to 89.5 FM in the parking lot. In regards to our Wednesday Evening Service, we will continue to do the Facebook broadcasts. We look forward to seeing you! Please look for us on our website, Facebook page and YouTube channel for the next few weeks. Please continue to support the Church with your Tithes and Offerings. Stay in faith and pray in the Holy Spirit and we will get through this together!" - Pastor Mark
Our mission at Evangel Church is to provide a place of encouragement and spiritual growth for all who attend our church. We are an active body of believers dedicated to worshiping the Lord and learning through His Word. We are not bound by a religious spirit, but directed by the Holy Spirit. Preaching and teachings are designed to be relevant to today's issues and highlight the connection between God's Word and the world around us. Praise and worship is a mixture of contemporary and spontaneous songs, providing the perfect atmosphere to praise the Lord!
june 27, 2021.
the power of praise!
june 20, 2021.
happy fathers day!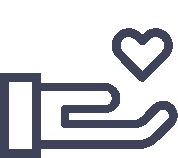 "Whoever is generous to the poor lends to the lord, and he will repay him for his deed."